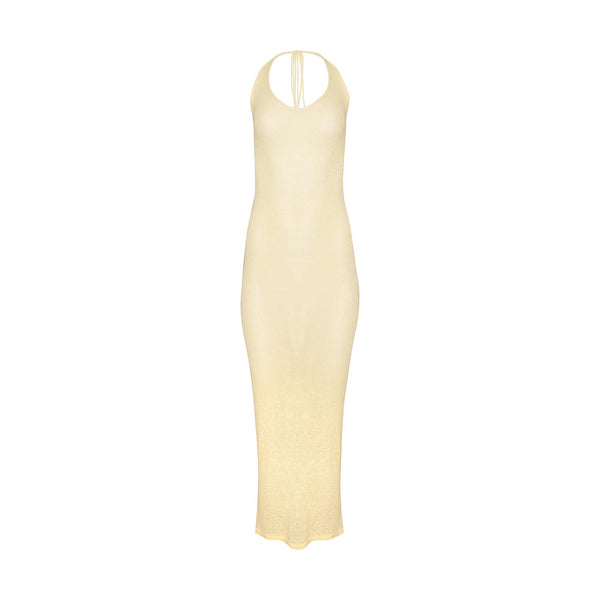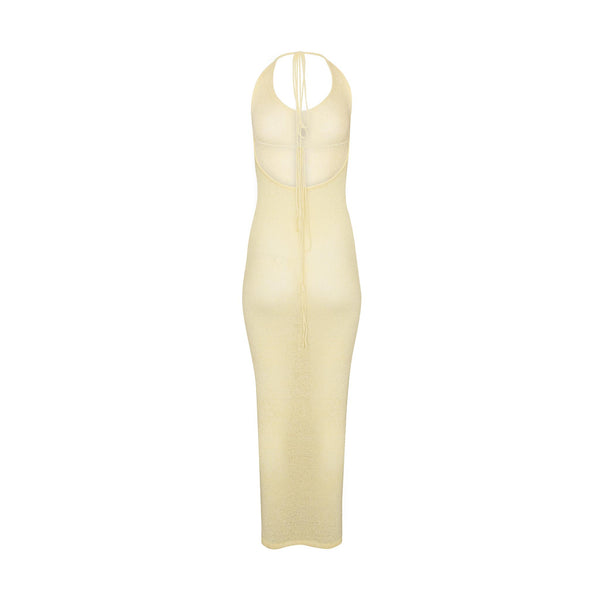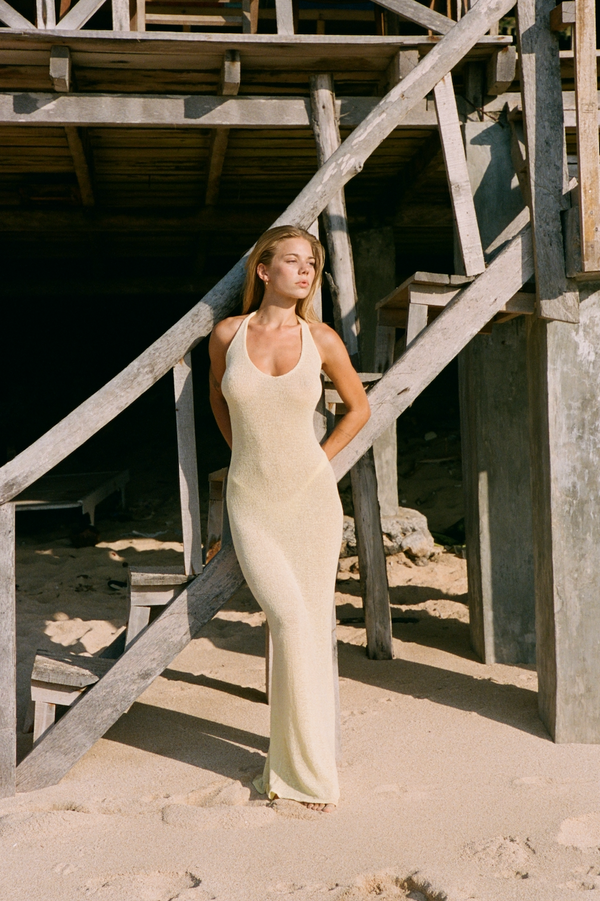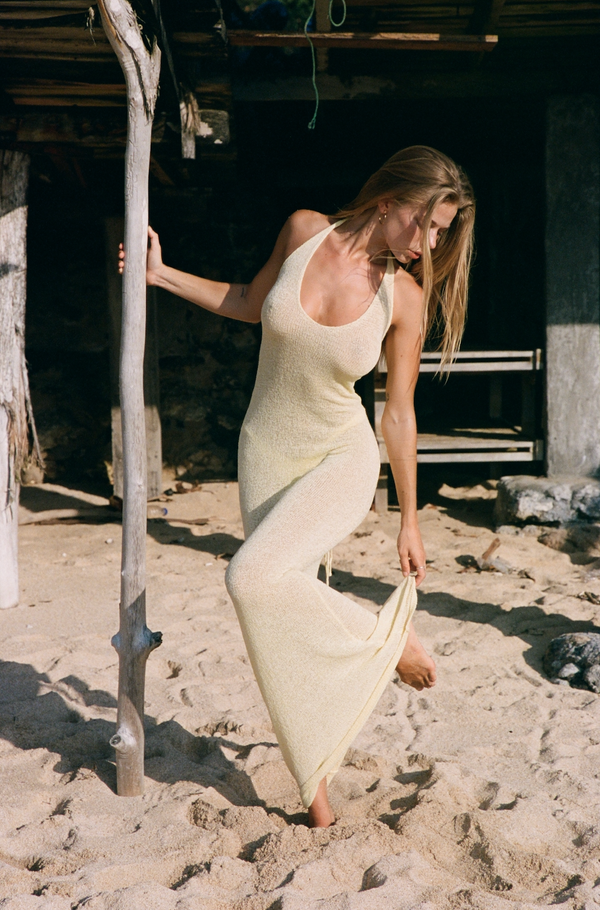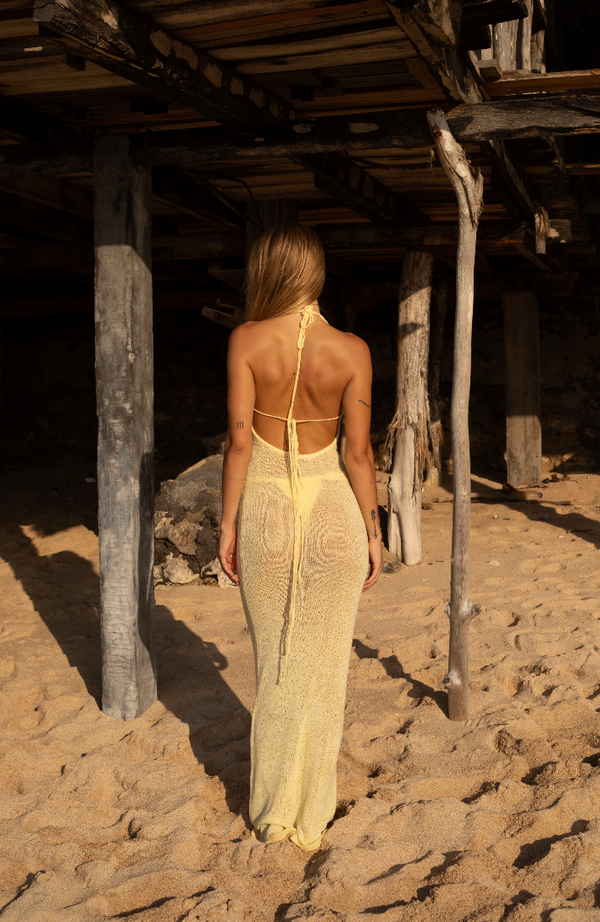 Inspired by an endless citrus spring with its dreamy design and sunlit allure.
The Isla Dress captures the essence of spring in every stitch, featuring a flattering backless look that offers a captivating blend of elegance and comfort perfect for all-day wear. 
Made out of knit fabric. Semi sheer. 
To pair with The Ari Top & Bottom in yellow.